Brash Young Fools
Bogenhafen
A small town of 5000, about 3 days travel by foot from Altdorf.
Four quarters of town: The Graf's Quarter (Expensive), The Old Quarter (Plague Ridden), The New Quarter (Site of Cult based building) and The Market Quarter (low-level Mercantile).
The Old Quarter was recently quarantined due to an outbreak of the Blue Plague. This lead to the Passion of Saint Helena and the players dominion as Kings of the Old Quarter. After surviving a night of spirit rampage caused by The Ametyst Brothers the quarter returned to "normal" and the quarantine ended. Though it's still pretty damn plague-ridden.
Main locale for the Brave Young Fool's second adventure, which ended with them being rewarded handsomely and given the freedom of the city.
LOCATIONS OF NOTE
IMPORTANT PERSONAGES
THE MAYOR
PRIESTS
PATRON SAINT OF BOGENHAFEN
A FULL LIST OF BOGENHAFEN RELATED PERSONAGES
A VERY ROUGH MAP OF BOGENHAFEN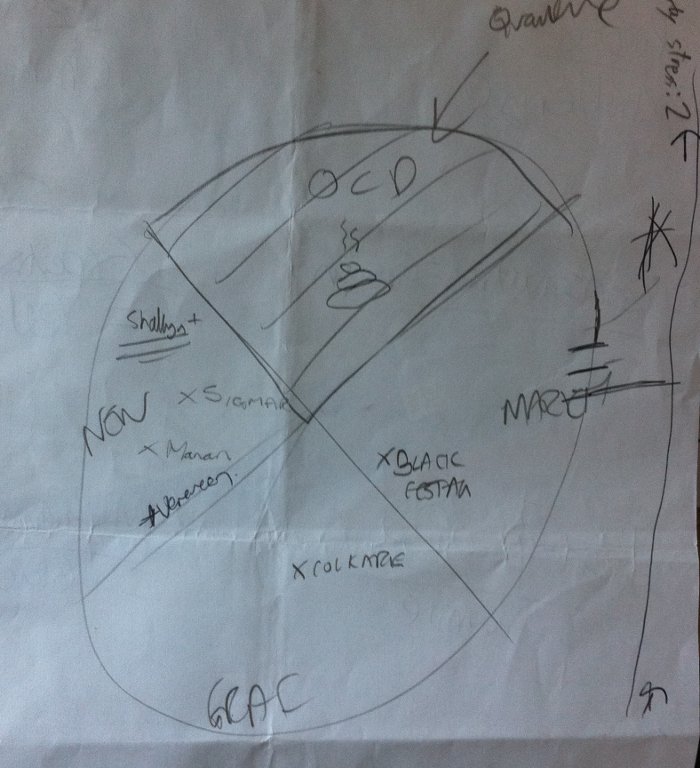 Grok's Map of The Old Quarter Circa The Quarantine